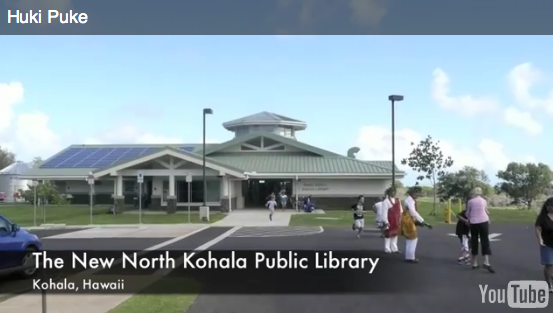 Kohala people are really a smart and capable bunch, and they always have been. Some 1500 years ago, they formed a human chain, many miles long, and passed stones from Pololu Valley, person to person, to where would be built Mo'okini Heiau.
Archaeologists know this because Pololu is where the stones of Mo'okini Heiau originated, and also because there is evidence of stones having been dropped along the way.
And now, their descendants and others have proven the practicality of the approach. Over the weekend, they formed a mile-long chain of people and passed more than 15,000 books and other items from the Bond Memorial Public Library to the community's newly constructed library building, the North Kohala Public Library.
The books were passed, hand-to-hand, for over a mile and then settled into the new library building. It was all completed in a day.
I love this and wish I could have been a part of it.
Sometimes the old ways really are the best.