June 1, 2014
Today I've been reading William Zinsser. It started when I dragged out his book On Writing Well, the classic guide to writing nonfiction, to reread his chapter on Writing Family History and Memoir (the chapter is, generously, online at that link).
An excerpt from Zinsser's chapter, which is at The American Scholar:
Go to your desk on Monday morning and write about some event that's still vivid in your memory. What you write doesn't have to be long—three pages, five pages—but it should have a beginning and an end. Put that episode in a folder and get on with your life. On Tuesday morning, do the same thing. Tuesday's episode doesn't have to be related to Monday's episode. Take whatever memory comes calling; your subconscious mind, having been put to work, will start delivering your past.
Keep this up for two months, or three months, or six months. Don't be impatient to start writing your "memoir," the one you had in mind before you began. Then, one day, take all your entries out of their folder and spread them on the floor. (The floor is often a writer's best friend.) Read them through and see what they tell you and what patterns emerge. They will tell you what your memoir is about and what it's not about. They will tell you what's primary and what's secondary, what's interesting and what's not, what's emotional, what's important, what's funny, what's unusual, what's worth pursing and expanding. You'll begin to glimpse your story's narrative shape and the road you want to take.
Then all you have to do is put the pieces together.
He's a wonderful writer himself, and seems like such an interesting person, too. I looked him up on the Internet to read more about him and that rabbit hole led me to a page of his great essays at The American Scholar. I learned that, as of a year ago, he was 90, blind from glaucoma, and still enjoying his life.
From the New York Times in April 2013:
…A little more than a year ago his many friends and former students received a written invitation from Mr. Zinsser "to attend the next stage of my life."
He explained that his old enemy, glaucoma, had caused a "further rapid decline in my already hazy vision," forcing him to close his office and end his nearly 70-year career as a writer. But he was now making himself available as a teacher, mentor and coach from the apartment he shares with his wife of 59 years, Caroline Fraser Zinsser, 82, an educator, historian and his partner, he says, in all things.
To be more specific, he would be available "for help with writing problems and stalled editorial projects and memoirs and family history; for singalongs and piano lessons and vocal coaching; for readings and salons and whatever pastimes you may devise that will keep both of us interested and amused.
"I'm eager to hear from you. No project too weird."
What a great "next act!"
Do you know how a memoir differs from an autobiography?  Both include a person's memories about moments or events from their life, both are (supposed to be) factual, and both are told in the first person.
But an autobiography summarizes and tells the whole of a person's life. It is the story of a life. A memoir has a narrower focus, and tells a story from a life. Author (and memoir writer) Gore Vidal describes the difference this way: "A memoir is how one remembers one's own life, while an autobiography is history, requiring research, dated, facts double-checked."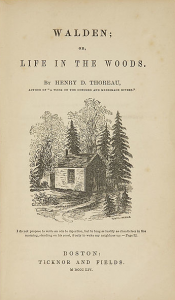 Memoirs go way back. Julius Caesar wrote memoirs. Louis de Rouvroy, duke of Saint-Simon, who lived in France in the Middle Ages of 1675-1755, wrote them, as did others at the time. Henry David Thoreau's Walden (1854) is a memoir about two years of his experiences in that cabin he built near Walden Pond. The memoirs of the 20th and 21st centuries are numerous.
A couple years ago, a writer at Flavorwire went out on a limb and selected what she calls 10 of the Best Literary Memoirs of All Time. Here is an NPR article called 6 Memoirs Written With Heart. There are countless others. It would take a very long time to read all the interesting memoirs out there, but I'd love to try.
It's such an incredible act to be trusted to help someone write his or her memoir. The number one most important, of course, is getting it just right. There is no place for laziness in writing, or "good enough." Each angle, thought, sentence and word choice has to be just right, in a precise and exacting way, because otherwise you did not quite capture his or her truth. And by "not quite" capturing it, I mean you got it wrong. And that's a big huge fail.
It's a lot of work but very satisfying to help someone capture a story and get both the details and its meaning just right.
Zinsser also edited Inventing the Truth, The Art and Craft of Memoir, which has wonderful essays by memoir writers who describe the pleasures and problems of writing a memoir. The well-known authors contributing to this book include Russell Baker, Jill Ker Conway, Annie Dillard, Ian Frazier, Frank McCourt, and I randomly left out a few others just as worthy of being mentioned. I recommend it.
Do you have a favorite memoir? I'd love to hear. Let us know in the comments.