I'm not exaggerating when I say that I am excited each morning to carry a good cup of coffee into my office, sit down at my desk and start working. I really enjoy being a freelance writer/ghostwriter of memoir and biography, and working with others to tell their tales so they aren't lost.
Currently I am helping two people write memoirs, and writing a biography for a third client about his mom and her family's history.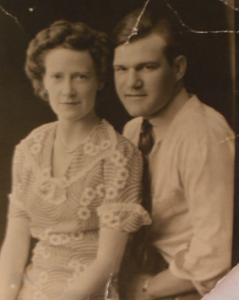 It's a huge responsibility to take someone's stories and make sure you are wrangling them down onto paper just right, while also correctly grasping the significance. I'm tired at the end of my work day, though it often may look as though I merely sit the whole time. I'm hard at work while sitting!
I really love it, though. Everyone I work with has such an extraordinarily different story, and it's all fascinating. This work is a great match for me. Hearing people's stories, figuring out how to tell them, and writing them well—I couldn't enjoy it more.
Here are some resources if you'd like to read some more about the genre of memoir.
1. Do you know the website BrainPickings.org? If you don't, you should, because what a great site. Here's a good entry point:
The 13 Best Biographies, Memoirs, and History Books of 2013 From Alan Turing to Susan Sontag, by way of a lost cat, a fierce Victorian lady-journalist, and some very odd creative habits.
by Maria Popova
It's that time of year again, the time for those highly subjective, grossly non-exhaustive, yet inevitable and invariably fun best-of reading lists. To kick off the season, here are my thirteen favorite biographies, memoirs, and history books of 2013. (Catch up on last year's best history books.)…
2. My writing colleague Pat McNees,who is amazing, put together this great online resource called Memoir, biography and corporate history. Its subtitle says, Memoir or personal history, biography or autobiography, oral history or interview, corporate or organizational history resources on various forms of life writing and life story writing. It is a truly amazing collection of linked reference materials you have to see to appreciate.
3. This New York Times review of Ben Yagoda's book Memoir: A History, is fun to read. "He ambles past Holocaust memoirs, child abuse memoirs, sexual abuse memoirs, and incest, drug addiction, celebrity, spirituality, eating and parenting memoirs; pauses to contemplate the odd species of investigative memoir (written by or for someone who must supplement memory with research); notes with surprise the fake Holocaust memoir; and stops in amazement before the strangest hybrid of them all, O. J. Simpsons 'If I Did It, a memoir in the conditional mood."
4. This person, a serious fan of the memoir, has put together a Pinterest page showing memoirs: "I've read a memoir a week starting in October 2011," she writes. "Many of them are listed here, plus other memoirs/biographies that I continue to read."