One of my specialties is that I write for businesses.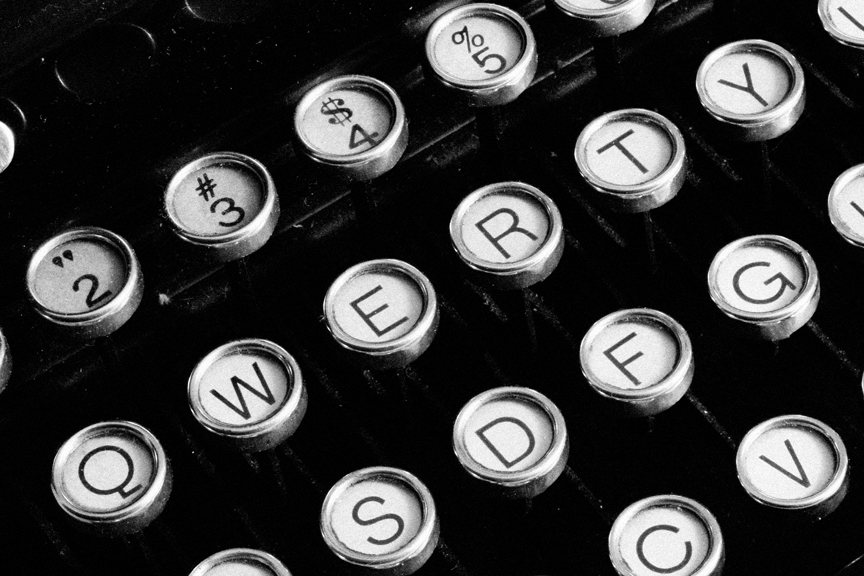 Here's what you'd find if you read my Copywriting page:
These days it's especially important that your business stands out. That it gets noticed. How do you make that happen?
We work together and make sure your potential clients know your story.
When there are two comparable brands of the same product available, which one do people buy? They buy from the company whose name they remember. The company they know something about.
• The one whose products win awards.
• The one whose president builds Habitat for Humanity homes on weekends.
• The one whose product came about because Grandma won a ribbon at the County Fair when she was a girl.
Let's tell your story – in whatever way makes sense for your particular business. I can help you figure that out.
As a writer and editorial consultant, I help with your written communications.
I work with some clients occasionally, as needed for a specific project, and others on an ongoing basis. My clients set the pace: Some know exactly what they want. With others, we brainstorm together to find the right mix of keeping their company name out there, showing their products in the best light and catching people's attention.
Perhaps you haven't been sending out press releases to announce new happenings with your products, your industry and your employees, and consequently your company name isn't in the forefront of people's minds as it could be. I can help you clarify your message, figure out what needs to be written, as well as when and how, and get it done.
Maybe you want to resurrect or start up a newsletter in order to be in better touch with your clients. I can help with that. Do you need:
·      Fresher website copy?
·      A letter to go out to your customers/clients?
·      A media kit?
·      An employee manual?
·      A blog?
May I ghostwrite a newspaper or trade magazine article for you and make sure it gets into the right editor's hands?
·      Need help crafting a speech?
·      What about a brochure or some other written material?
Because I've been doing this for some years now, I have lots of ideas and a good sense of what works and how to do it.
In addition, one of my strengths is taking information and asking the right questions until the details and especially the significance – the importance – are clear to everybody else, too.
It means you may have to answer a lot of questions at first, but I am good at pinpointing the questions that need to be asked and won't waste your time. And as I get to know your company better over time, our work together will become even more powerful.
One of my long-time clients hired me as a result of Honolulu magazine assigning me to write about his business. After that article appeared, he called me and said that in all the articles that had been written about his business over the years, no one had ever gotten his story just right like I did.
Yet all I did was listen. I didn't assume which were the important aspects of his story; I listened to what he told me was important, and I shaped the article around that.
I don't write about his business for magazines anymore; now I write about his business for him. We've been working together now for years.
If you could use help with your business's written materials – and telling your stories clearly and effectively – I'd be happy to discuss how we might work together.
Please call me at 808 964-1494, or email me at leslie AT leslielang.com.
If you know of someone with a business that might need a writer, or your neighbor is a marketing person, or your sister-in-law is a decision maker in a small company, would you please pass on my info? I appreciate people spreading the word.
Connect me with someone needing a business writer/editor and I'll get you in the next big movie. You know, if I can. Like, if pigs started flying and big movie producers started Twittering with me and stuff  like that.
But let people know about my business and I'd appreciate it, anyway.