Remember those free AOL disks that used to be everywhere? They came unsolicited in the mail, and it seems like they were packaged with every magazine you bought (remember buying magazines?).
Things have changed a lot in this online world. Today I'm thinking about how ubiquitous blogs are these days, when they really haven't even been around that long. Before blogs, there were digital online communities (now they seem kind of primitive to me) like the moderated discussion groups at Usenet, GEnie, the early CompuServe, email lists and bulletin boards.
I can remember getting on those boards and lists and thinking the whole thing was so cool, but also pretty limited. Back then, I would have loved knowing where we were headed with this Internet business. Those were the dial-up days. Before that, people drew their messages on cave walls.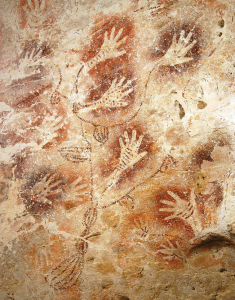 I wonder what's still to come.
Justin Hall is said to have been one of the first bloggers. He started writing online in 1994 while a student at Swarthmore College and he's still going.
We didn't even have the rather ungainly word weblog until 1997, when Jorn Barger coined the word for web + log.
In 1999, Peter Merholz jokingly turned the word weblog into the phrase "we blog" in the sidebar of his, well, blog, and gave us the word.
Shortly after that, Evan Williams started using blog as both a noun and a verb, and he concocted the term blogger. (He was helping to create the blogging software Blogger at the time).
That's about when blogging really took off as a result of blogging tools coming on the scene. Open Diary started in October 1998 and had thousands of online diaries. That was the first blog community where readers could comment on other writers' entries.
Also in 1998, the Charlotte Observer live-blogged Hurricane Bonnie, and that's thought to be the first known instance of a blog on a traditional news site.
LiveJournal started in March 1999. Blogger.com started in August 1999 and brought blogging to the mainstream (Google bought it in February 2003).
Popular American political blogs started appearing in 2001, how-to manuals started appearing for bloggers, and established journalism schools started researching blogging and noting the differences between it and journalism.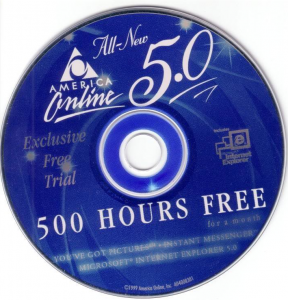 Movable Type, which spawned TypePad, started in September 2001.
Since 2002, blogs have gained increasing notice and coverage for their role in breaking, shaping and spinning news stories.
WordPress started in 2003.
In 2004, blogs have become increasingly mainstream. Political candidates were using them, the Columbia Journalism Review began covering them regularly, and Merriam-Webster's Dictionary declared "blog" the word of the year.
In 2006, I set up a blog for Richard Ha, and I continue to help edit and write posts. We have blogged close to three times a week ever since —eight years now! and we're still going strong.
Since then I also spent a couple years with a business partner running the now-defunct blogs Honolulu On The Cheap and Big Island On The Cheap, blogged here at my own website, and blogged for clients at various sites including at Fodors.com and Ancestry.com (no byline at Ancestry, but I write some of the posts at that link).
This month, I'm participating, along with a lot of other writers, in a 30-day blogathon. I enjoy blogging. There's a nice rhythm to posting to the same blog over time, and it's a comfortable way to bring your message—one that resonates with and is important to you—to your readers. The writing is often a little less formal, while still being professional. Readers can respond to what you post, and sometimes there's some back and forth. It's a very satisfying style of communicating.