Somebody just told me about this new Disney photo blog, and I thought I would just take a quick glance so I could say that I did. Because really, haven't we all seen (and taken) every photo of Disneyland there is?
It caught my attention, though. It's pretty neat. The guy behind the blog, Paul Hiffmeyer, is the Chief Photographer for Public Relations at Disneyland. Cool job.
In his first post a couple months ago, he wrote:
…I'm lucky enough to have access to many areas not usually visited by our guests, usually with camera in-hand, and it seems like a good time to share some never-before-seen photos on the Disney Parks Blog.
For the first photo, I wanted to share one that I've thought about for a long time, but only recently shot; a long lens photo of a Disneyland Steam Train on a cold morning where the train seems to glide on a steam cloud. Last month on an especially cold morning I set out with my camera and a 28-300 mm lens in hand to capture the No. 3 Engine, Fred Gurley, as it made its way through Frontierland.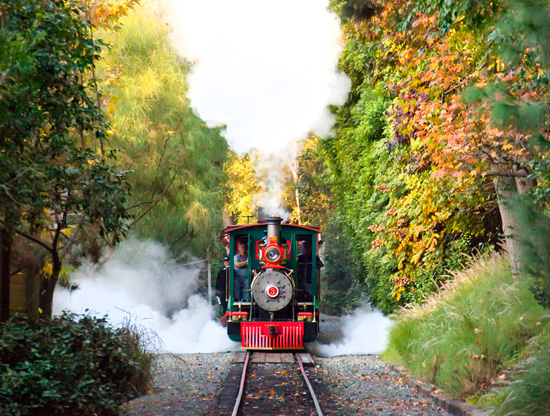 photo by Paul Hiffmeyer http://disneyparks.disney.go.com/blog/author/phiffmeyer/ 
There are some other really neat pictures up on the blog, as well. He's finding interesting scenes and making Disneyland look like we've never seen it. He's capturing the magic.
Check out the Disney Parks blog here.