Macario will teach a continuing Beginning 'Ukulele class at the East Hawai'i Cultural Center starting Saturday, June 6.
The series of 1.5 hour classes, which will meet on five consecutive Saturdays at 10 a.m., cost only $25 total for the public and $20 for EHCC members.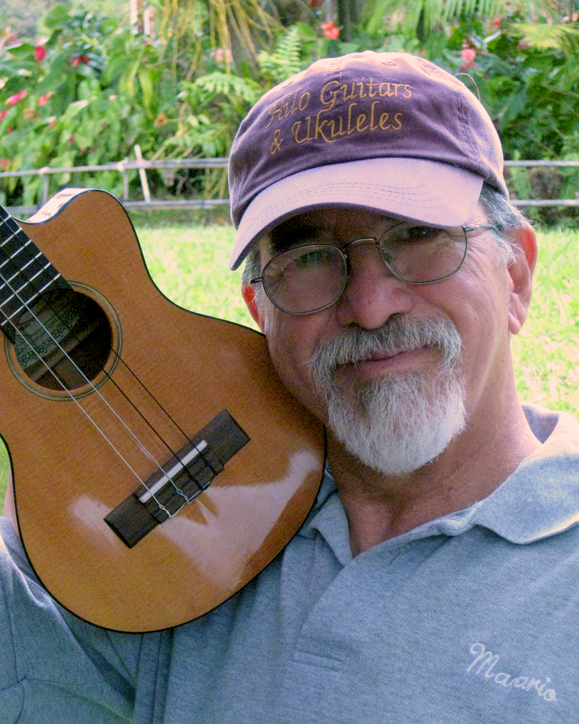 "You don't have to know anything about the 'ukulele," says Macario, who played music professionally in Honolulu and on the mainland for 16 years. "You need to have your own 'ukulele and bring a pen or pencil, and that's it."
He says he will teach some basic theory and chord structures so students will have the tools to go home and continue.
"I try to keep the class really simple so people can really understand how the notes and chords work," he says. "I'm trying to give them a roadmap so they can look at their 'ukulele's fret board and figure out where the notes and chords are. That way, with a few simple instructions they'll be able to go home and figure out what the chords in a song are.
"Most Hawaiian songs are really basic, really simple patterns," he says. "Once you hear those and learn those simple patterns, you'll start to recognize them everywhere."
Students who know a little bit about 'ukulele are welcome, he says, and he'd be happy to go over subjects slightly more advanced if appropriate, but mostly it's a class for beginning 'ukulele players. "I want to keep it simple; a simple class to get beginners started on their way to understanding the music, so they can learn more on their own and progress."
Currently Macario works as a photographer; see his website here. He also runs an online magazine called Macario's Big Island.
To enroll in Macario's five-week Beginning 'Ukulele class, call the East Hawai'i Cultural Center at 961-5711. The East Hawai'i Cultural Center is located at 141 Kalakaua Street in Hilo.