Which business would you rather work with?
The one that displays a paragraph on its website listing the year it was founded, by whom, how many employees it has and that it belongs to the local Chamber of Commerce?
Or the one with the interesting story about how its founder started his 600-acre farm by trading chicken manure from his family's chicken farm for banana starts and how things developed from there? (True story.)
Some of what we do here at Talk Story Press is to gather families' stories together in one place and weave them together into an interesting narrative arc. We retell them in a rich, full way, and then help the family create a printed book from it all. We also do this for individuals who want to tell their own stories, or that of a family member or dear friend.
And we do the same thing – tell a good backstory – for businesses. Because what's more interesting when someone wants to learn about a company they may hire, or decide to work for? Reading an ad or a dry press release? Or reading a story – a narrative – about how the business came to be?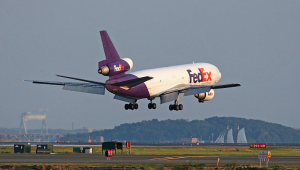 This Wall Street Journal article, Why Your Company Needs a Moving Start-Up Story, uses a Bruce Springsteen encounter, among others, to talk about the importance of having an epic story.
Take the legend about FedEx founder Fred Smith's gamble with the last $5,000 in its checking account. In the book "Changing How The World Does Business," Roger Frock, one of the founding executives of the company, told the story of how, in the make-or-break start-up days of the company, Mr. Smith took the $5,000 in the company's checking account to Vegas and bet it all….
You can use your epic start-up story to make employees feel like they are part of something amazing, and, of course, to draw in customers. To show them what is special about your company. To make yourself stand out from the competition.
We also help businesses and organizations write special anniversary books that capture the whole history of a company.
Can we help you write the story of your business? Let us know if you'd like to know more or to explore the idea.