I'm participating in a "Blogathon," posting every day for the month of June, if you're wondering why all the posts. It's Day 18.
I have been blogging about my two writing focuses: content marketing, and memoir. Today, I am thinking about memoir after stumbling upon a memoir page at Slate.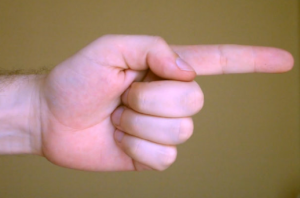 It's from a past "Memoir Week," and has links to articles where writers answer the question, How do you choose to alert people who appear in your books that you are writing about them—or do you not alert them at all? If you do, do you discuss the book with family members and friends while the work is in progress? How do you deal with complaints from people who may remember events differently than you?
Interesting.
From "All About Me?" at Slate:
What has been most striking to us at Slate is how many memoirs these days are anything but coming-of-age stories; instead, they tackle issues and subjects larger than the self. Elizabeth Rubin and Mike Vazquez dissect the story of Ishmael Beah, who became a child soldier in Sierra Leone at the age of 12. Ann Hulbert looks at two memoirs about autism and asks why autism has become a metaphor for our times. Stephen Metcalf studies the scarlet history of the biography. Jess Row returns to Maxine Hong Kingston's The Woman Warrior to see how this seminal memoir holds up. And Meghan O'Rourke and Dan Chiasson discuss the role of autobiography in poetry 40 years after Robert Lowell and Sylvia Plath helped start a vogue in confessional poetry.
We'll also offer a series of short essays by memoirists on the experience of publishing a book about their lives. Sean Wilsey reflects on his stepmother's threat of a lawsuit following the publication of his memoir, Oh the Glory of It All. Mary Karr recollects telling her friends she was writing about them in The Liar's Club and Cherry. Alison Bechdel meditates on how memoirs hurt your family. Plus: Frank McCourt on being the most hated man in Ireland; Rich Cohen on his family's feud over the Sweet'N Low fortune; and much, much more. Enjoy.
Click here to get to that page to browse authors' varied thoughts about writing memoir.