Every morning I drive my daughter to school, and every morning we deal with the road work on Hwy. 11 as we motor up the hill toward Kea'au. It's been going on at least since before her July summer program at the school.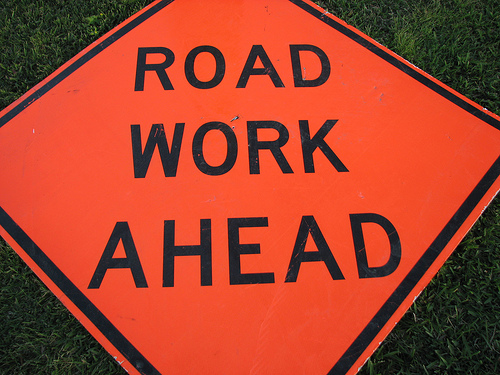 To the construction company's credit, they have been keeping the road open (at least during the morning rush hour; I don't know about the rest of the day), though it does slow and narrow to one lane at places. It could be worse.
But it's never fun to drive through all the mess of road construction — big machinery everywhere, orange cones all over the place, rough and uneven driving surfaces — and I've been looking forward to it being finished.
I couldn't believe it yesterday when I read in the Hilo paper that the new paving doesn't meet Department of Transportation standards, so they are going to have to remove it and start over again. I actually laughed in disbelief when I read that. They are going to remove pavement from, and repave, the same three miles of highway they've been working on for the last I-don't-know-how-many-weeks.
You just couldn't even make something like that up. Does that really happen? I guess it does. Oh, well. We will all survive.
photo: dreamglow