Damon Tucker just posted about an interesting video interview with Sig Zane. Sig is the well-known clothing and fabric designer in Hilo whose clothes are absolutely da kine. And I'm sure Merrie Monarch week must be his busiest time of the year, because all the hula enthusiasts swarm to his shop. He has the loveliest clothes.
Sig Zane's shop (even the shop is beautiful) is at 122 Kamehameha Ave Hilo, HI 96720. Phone (808) 935-7077.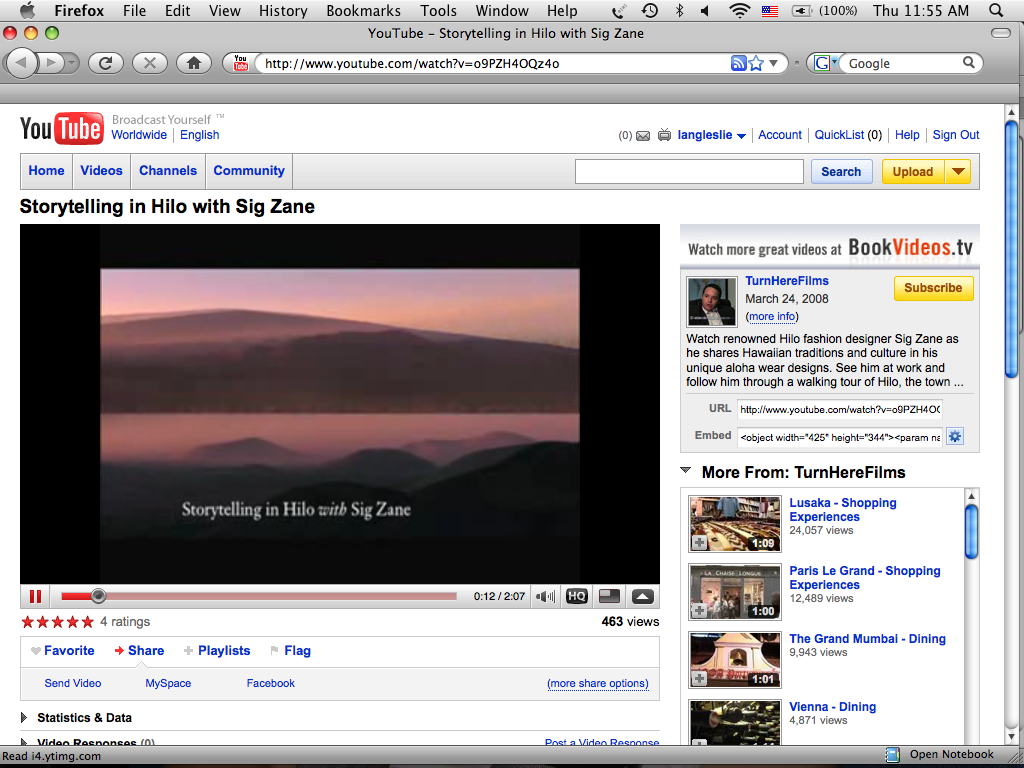 Sig is married to Nalani Kanaka'ole, one of the kumu hula of Halau O Kekuhi*, and is a member of the halau. He danced at tonight's Ho'ike (the free, exhibition night of Merrie Monarch). I don't think I've seen him dance before. I loved seeing it.
I loved the whole Ho'ike performance. And Halau O Kekuhi's first number: The hair on my arms stood up — such power, strength, confidence, knowing. Would a hula performance 400 years ago have looked much different?
They performed for about an hour altogether, from the tiniest keiki on up, and it was great. Lovely auana, strong and powerful kahiko. Just amazing.
I'm really looking forward to the first night of the hula competition tomorrow night.
* I went searching for an article about Halau O Kekuhi to link to, and found a Hawaiian Airline in-flight magazine article by, um, me. I have a short and scattered memory, don't I?!