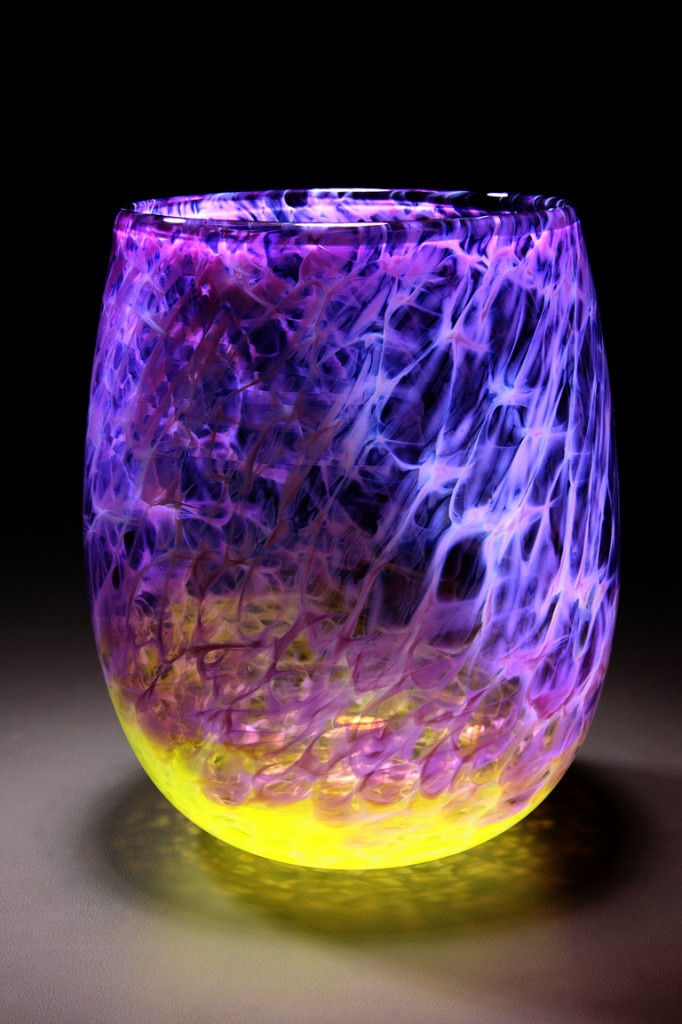 One of my many hats has me, along with Kris Bordessa, operating the website Big Island On The Cheap, a place for all things free/cheap/discounted on the Big Island. And right now, in honor of Merrie Monarch week, we have some contests going on. All you have to do is follow the links to the contest posts, and then enter your name in comments there to possibly win one of our random drawings.
We are giving away a beautiful, and I do mean beautiful, hand blown glass vase from the Volcano glass studio 2400 Fahrenheit. 
Macario has a photo essay up on his online magazine right now about the 2400 Fahrenheit people. It's lovely. See it here.
We're also giving away the computer scrapbooking program Digital Scrapbook Artist – and if you don't win, we also have a 15 percent off discount code for you to buy your own copy. 
You may rest at night because I give you my personal word that when you enter, we only use your email address to contact you if you win. No shenanigans there.
And if you do mosey on over to Big Island On The Cheap, remember that it's Merrie Monarch week over there and we have all sorts of Merrie Monarch special features. Enjoy the magic of the hula festival vicariously! See you there.
Both contests end at midnight, Hawai'i time, on Saturday, April 18th.