Every Spring my three girlfriends and I meet in southern California with our seven little kids and take them all to Disneyland.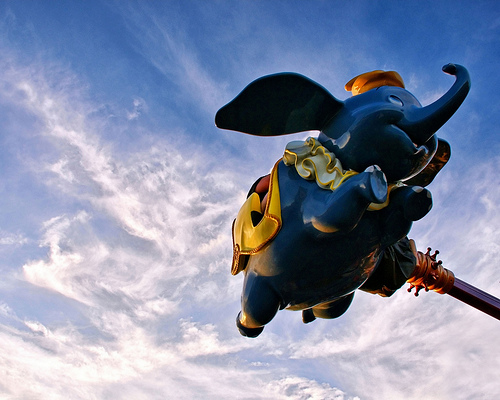 That's where my daughter and I are right now. We spent Wednesday at Disneyland, and then on Thursday we all trooped off, drove the two cars onto a small, 3-car ferry to Balboa Island, and spent an afternoon on the beach. Then back to Disney on Friday, where we spent the day at the newer Disney attraction, California Adventure, which is built on the site of Disneyland's former parking lot.
In between all that, we all stayed at my friend's house in Garden Grove. She lives, literally, a block away from Disneyland. It's awfully handy.
Not only does she invite the 11 of us to stay, and feed us, but she also has fancy "water features" in her back yard to rival the finest resort. Two connected, rock-lined jacuzzis, complete with waterfalls and lights that change colors — and on our last morning, her husband filled them with bubbles and delighted the kids. Right before he started a fire in the nearby fire pit and roasted everybody some marshmallows. At noon.
I sat back one day while we were there, watching them and thinking about how they are building childhood memories.
When they are older, they are going to say, "When we were kids we would meet our friends and go to Disneyland every year. And we would go to Auntie Jodie's and Uncle Fred's and swim in their jacuzzis and write on their bricks with fat sidewalk chalk and eat pizza."
I thought of that because at one point we adults all talked about what we used to do like that when we ourselves were kids. Those memorable vacations our parents took us on. The places we went back to again and again — like Disneyland, and the beach. The adults who always had coloring books and sand buckets and shovels for us.
Here are the Disneyland highlights: My daughter's first roller coaster ride. It was the kid roller coaster in Toon Town, and she loved it beyond words. At California Adventure, which I'd never been to before, we went on the big Mickey Mouse ferris wheel and sat in one of the cars that swings around wildly on a curved track as the ferris wheel turns. We both loved that.
California Adventure also has "Soarin' Over California," which is about the coolest thing I've ever seen. They seat you in these fancy seats, and then lift the rows of seats up into the air so everyone is dangling before a huuuuge screen. Then the IMAX-like camera swoops through the air above different parts of California, and when you soar above the tops of pine trees, you actually smell pine, and when you swoop through the orange trees, you smell orange. You soar down to the ocean at one point and I was hoping they would even mist our toes, but no.
I really loved that attraction and would have gone back to see it a second time that same day if I weren't being a part of a traveling freak show at the time (it's a little chaotic to take seven young kids to Disneyland. To say the least).
We're staying with my mom now and getting in family visits, too, and last night we ate in an English pub for my mom's birthday and had delicious food. Not a lot of English pubs where I live on the Big Island! I had bangers and mash and loved every bite.
We have eaten so much good food. Visiting family and friends always ends up about celebrating being together with food, doesn't it, and that's part of the fun about being on vacation. This morning we went out for a great breakfast and I had country biscuits and sausage and gravy, with fried potatoes. Delicious, but it's definitely time to lighten up a bit on the food. If I ate like this all the time it would be a problem.
It's been a fun, rejuvenating respite from a very busy life. Tomorrow we head home again, and get back to our real world. We will definitely re-enter our world of early alarm clocks and short deadlines and other realities with a new spring in our step.