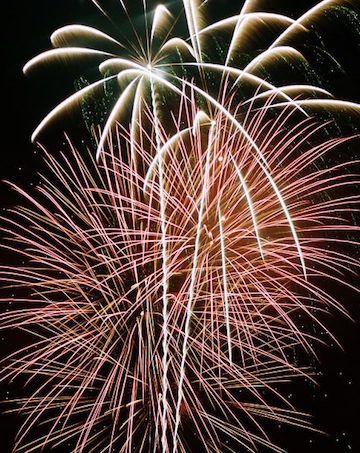 The hoopla of the holidays has died down, the week-long flu my family "enjoyed" shortly after New Year's has ended, and here we are.
I enjoy the holidays, but am always ready to get back to Real Life when they are over. (I did not much enjoy the flu.)
We're on to a new calendar with what always feels like a new, fresh start. The fireworks are over and now it's about sitting down and achieving. Anything is possible!
I started the New Year, or ended the last one, actually, by reorganizing. I repurposed a couple rooms in my home and switched them, meaning my Talk Story Press office ended up in a new spot and got a major restructuring at the same time. It's a better situation and I like it.
As I moved things, I cleared through all my office files, while also rearranging them so they are more organized for how my work has evolved. I'm happy to have done this. When my space and work is well-organized, so too is my head.
And now I'm back to it. My plate is filled with:
Writing/editing/consulting for businesses (for instance, I still manage and edit the active Hamakua Springs blog, and do ghostwriting/social media/other writing for businesses, as well),
Editing (at present I'm editing a memoir for an interesting, long-time Hilo resident, and a small self-help book for another client)
Writing the occasional magazine article, and
Working on personal and family history projects.
The personal and family history projects are always so interesting and satisfying. I've just finished interviews with an older woman whose son and daughter-in-law have commissioned a book about her life. Interviews with her reveal that her father had fought for Japan in the Russo-Japanese war before immigrating to Hawaii during sugar plantation days; and that her parents always worried about being shipped off to a concentration camp during World War II (fortunately, they were not).
Another project in the works is a book I'm doing for a client whose father died unexpectedly. By interviewing his siblings, mother and daughter, I am creating a narrative of her father's life; put together with photos, it will end up as a lovely, printed book.
I have a couple projects for my own family in the works, as well. For decades I've gathered family stories and pictures and done genealogical research, but it's no good to anyone if it's just scraps of paper in a file drawer (or two), right?
That's why I've gone into this personal and family history business with such delight. I find it very satisfying to help a family capture the stories that tell how it all unfolded to get them where they are now.
Because otherwise, anything you know about where your family came from, and how your grandmother came to be the person she is, and all the rest of it, it all just sort of poofs into the air and is gone when you are.
Maybe your father has told you a handful of stories about his childhood; but how many stories? Four? How many of those you pass down? One? None? It's not too late.
Do you know where your grandparents came from, and why? Maybe your children aren't interested now, but they might be later in their lives, when there's no one around anymore to tell them. Or their (future) children or grandchildren might want to know—and even if you never meet them, they will know you and love you for having preserved that information for them.
Taking raw material and turning it into a published book that can sit on a shelf, available to anyone who's interested as it passes through the generations—this is a delight. Whether it's for my family or someone else's, it feels so good to preserve these stories of ours.
If you'd like to hear more about my writing, and maybe read an occasional bit from a current project (shared with permission), please sign up for my quarterly newsletter. There is a Talk Story Press newsletter coming out soon. And never fear, your email address is always safe with me. I'll never share it.
Also, once in awhile I offer a special deal on a personal history project through my newsletter, so sign up at right to keep in the know.
How about you—are you all organized and rejuvenated for a new year? Is it time to work on a part of your family history, or the story of a parent or grandparent, that needs to be preserved and printed? I'd be happy to discuss how we could work together in 2013.