In my freelance writing business I frequently work as a ghostwriter, and HawaiiBusiness magazine recently featured me in an article about ghostwriting. Megan Spelman, the photographer, told me she wanted to do something a little different with the photo.
She photographed me through a window, while I stood in front of a plumeria tree with hundreds of orchids growing from it.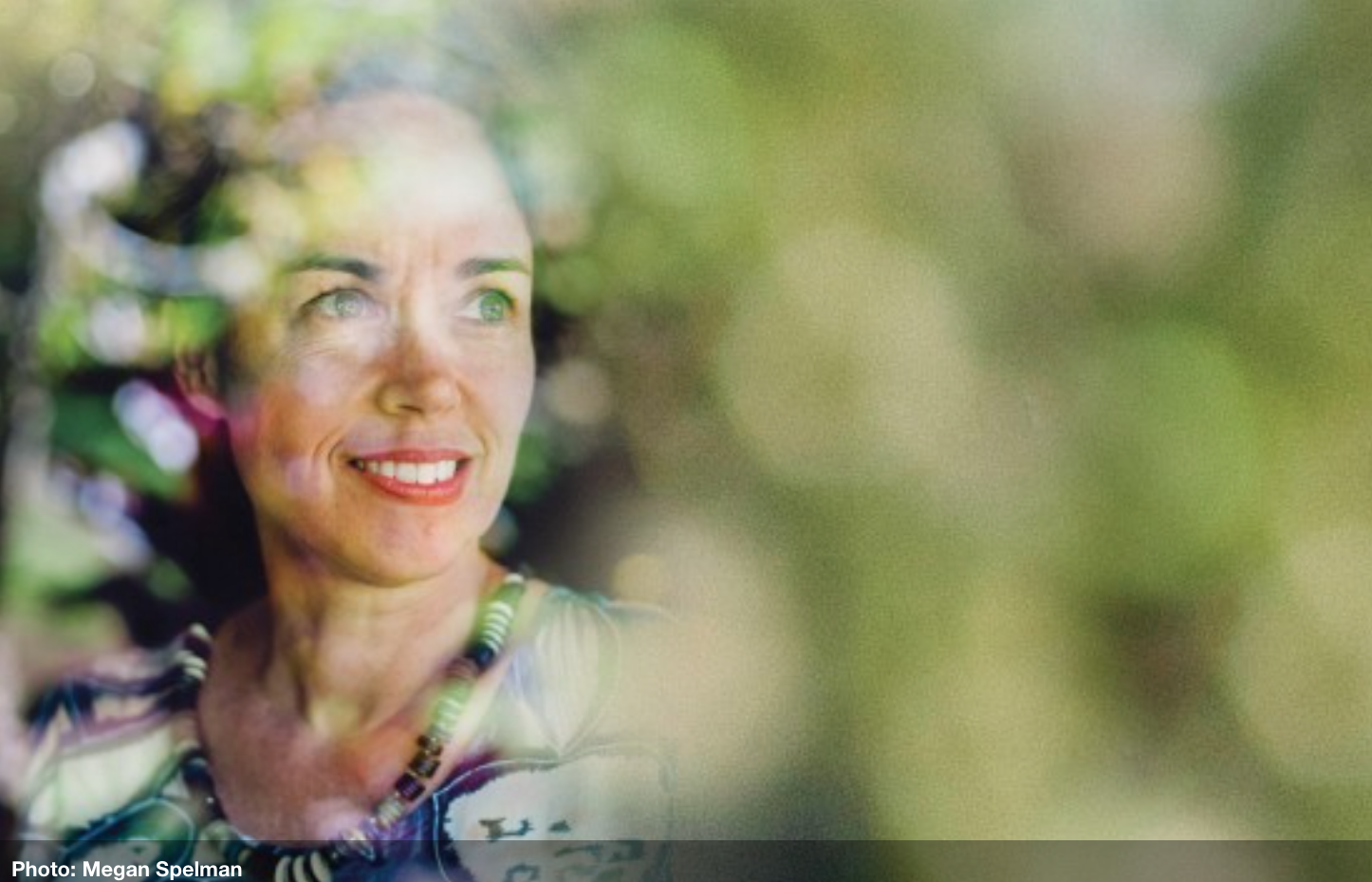 I think it's fun how the picture turned out. A bit ghostly indeed!
Speaking of ghostwriting, Ilima Loomis recently interviewed me for a short article that appeared in the regular Hawaii Business magazine column called "My Job." It was about being a ghostwriter. I love reading those columns, and it was fun to be featured in one of them.
Other recent "My Job" columns featured:
Fun to read.
About Being a Ghostwriter
There are different kinds of ghostwriting. Did you know that ghostwriters wrote many of the Nancy Drew and Hardy Boys books?
A Guardian.com article about English ghostwriter Andrew Crofts, who has written 80 books that sold 10 million copies, talks about his own book on being a ghostwriter.
I've ghostwritten books in the past, but these days I mostly do content marketing ghostwriting. What this often means is writing content in collaboration with a business leader whose name will appear on the article, blog post, op-ed or other piece.
I love doing this kind of work. I really like helping someone corral his or her thoughts and present their message so it's just right. Very satisfying!