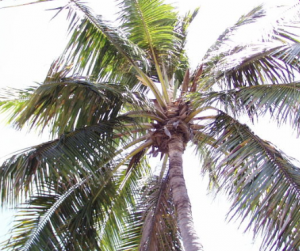 I specialize in writing about Hawaii, where I live and have deep roots, in addition to ghostwriting memoirs, biographies and family histories. I help Hawaii individuals, small businesses and larger ones with their content marketing.
From the Content Marketing Institute:
Content marketing is the art of communicating with your customers and prospects without selling. It is non-interruption marketing. Instead of pitching your products or services, you are delivering information that makes your buyer more intelligent. The essence of this content strategy is the belief that if we, as businesses, deliver consistent, ongoing valuable information to buyers, they ultimately reward us with their business and loyalty.
I'm familiar with Hawaii's culture, its language and orthography, and many of the islands' movers and shakers. Whether it's writing content about Hawaii's business, travel, culture or people—or something else—I do it. My master's degree in anthropology, specifically the cultural anthropology of Hawaii and the Pacific, makes me knowledgeable about and able to write well about Hawaii's culture and people. My journalism degree and background means I know how to conduct research and find the information I need.
Who hires a writer like me to write content? Hotels (I've written for the Kohala, Halekulani, and Trump Waikiki hotels, among others), representatives of trade industries (like Hawaii Hospitality magazine), airlines (Hawaiian Airlines, the former Aloha Airlines), travel companies (such as Jetsetters, Fodors.com), online behemoths (such as Ancestry.com), human resources companies (ALTRES), other corporations (Trek Bicycles) and local businesspersons (Richard Ha, and many others). Just about anyone who has a business and a message to impart, in other words.
I've been in this business full-time now for about sixteen years, and it's been interesting to see content marketing emerge. It's sort of a new buzz phrase, content marketing, but really it means writing articles, web copy, blog posts, white papers, reports, and the like to help tell someone's story. It's very much what many of us writers have been doing all these years.