Did you see this recent and interesting New York Times article on content marketing? It talks about an appliance store in St. Louis, Goedeker's, which wasn't doing so well. So the owner had his son and daughter build a website during their summer vacation, and he started taking online courses and reading up on online marketing and search engine optimization.
And it worked. From 2009 to 2013 their sales grew from $6 to $48 million and they went from 18 to 90 employees. Most of their sales now are online.
And that was even before they discovered content marketing in 2013.
From the New York Times article Retailers Try Offering Expertise Online Along With Productsby Ian Mount, December 24, 2014:
For its content marketing push, Goedeker's hired two full-time writers and began publishing daily blog posts about home renovation and appliances, which were then shared on social media platforms like Twitter, Facebook, Google Plus and Pinterest.
Today, the company spends $100,000 to $150,000 a year on its content marketing efforts, according to Mr. Goedeker. He says the goal is for the company to get 80 percent of its online traffic and half of its online sales with its content marketing efforts. So far, sales generated this way have risen from 8 percent to 14 percent of the online total.
It's been slow so far, Mr. Goedeker said. It takes some patience and persistence. With a paid ad, you get a return on investment immediately. With content marketing, it takes a while for the search engines to recognize your value.
The number of links back to the company's website increased from 3,000 in late 2013 to 40,000 today; one blog post, about painting walls with watercolors, got 30,000 visits.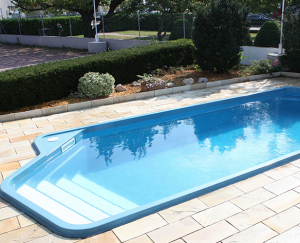 The article also discusses a pool and spa company in Virginia that writes blog posts about questions they hear most from their customers.
In 2009, Mr. Sheridan, an owner of River Pools and Spas in Warsaw, Va., published a post about how much it cost to install a fiberglass pool, a useful piece of data but one most pool companies aren't eager to publish. Using a web-tracking tool, Mr. Sheridan then followed how many customers came through that post.
That one single article has made us over $2.5 million in sales, he said. For a $5 million-a-year company, that's a ton of business.
What an interesting article. It really shows the power of writing compelling narrative copy that resonates with your customers. Sales pitches aren't what captures people's attention. You have to engage them. Answer their questions. Make an emotional connection. Compel them to remember your brand and think of you as a resource.
Read the full New York Times article  here.