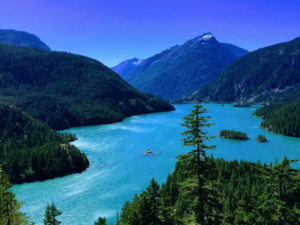 Two days after we returned from our last-minute, end-of-summer vacation, my daughter was back in school and I was back to work with some new writing goals. I settled back into my home office with the renewed vigor and enthusiasm that comes of going out into the world and experiencing different places, people and ways of life, and then returning home to appreciate your own familiar routines with a fresh eye.
And, it turns out, with a bit of a spring in my step. In addition to the freelance content marketing writing I do, I came home excited to revisit some of my creative roots, such as essay writing.
Long ago, I launched my freelance writing career by selling an essay about how many Hawaii graduates wear congratulatory flower leis stacked to their eyebrows. I sold it as a personal commentary to NPR's All Things Considered and it was my first-ever freelance sale. I sold, and voiced, a couple more essays after that. Later I did several commentaries specifically for Hawaii Public Radio. I've published essays elsewhere, as well, but not for years. Life and work got busy and I got out of the habit.
Suddenly, surprisingly, ideas are again leaping out at me, so many that I am carrying around a yellow composition book to catch them.
I also want to get back to writing books. I've written a couple books that publishers approached me about, but now I'm ready to focus on my own books. One of the things I'm sure about in life is that if I don't write the books I have inside me, I'll regret it.
Fresh Start, New Goals
The start of a new school year feels like exactly the right time to add these writing goals to my plate. It's astonishing to me that school here starts at the beginning of August, and that they call it "fall semester" with a straight face. Maybe that's why this summer zipped by before I got around to planning our vacation.
I booked our quick, last-minute trip to Seattle, chosen partly because we get tired of being hot all the time and expected cooler weather there. It turned out to be unseasonably warm, but our five-day getaway was great nonetheless.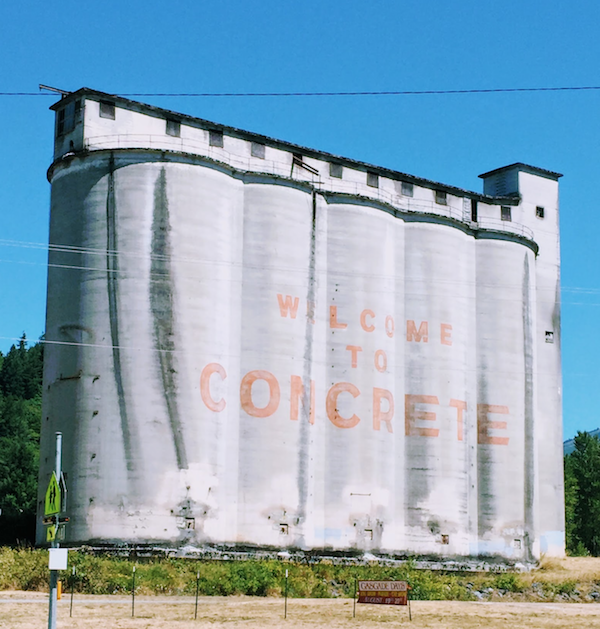 We stayed with one of my favorite cousins, and kept stopping at fruit stands for delicious peaches, nectarines and Rainier cherries like we cannot get at home. I loved catching up with my cousin and his family, and stuffed myself with too much ripe sweet fruit, and then I ate more.
We drove over the bridge at the northernmost end of beautiful Whidbey Island and spent a whole day cruising down the long, narrow island. It was fun to poke around in the island's galleries and bookstores and see its cute, wild bunnies. We ate a delicious lunch at the Noe Jose Cafe in Oak Harbor (where a waiter mentioned that the owners are Noe and Jose and the name is a play on words: The No Way Jose Cafe. Dinner was great barbecue from The Big W Food Truck in Langley, where we ordered alongside locals who all seemed to know each other or the truck owners. Some were picking up dinner while walking their dogs. At the end of that good day, we drove our rental car onto the ferry on the south end of the island to head back to the mainland.
We spent a different day driving through the Cascade Mountains, where we ate good food at 5b's Bakery in Concrete, Washington. It was highly recommended on Yelp, and Yelp was right.
Some interesting facts about Concrete:
They made the concrete for Seattle's Space Needle there. Author Tobias Wolff attended Concrete High School. And while 1938 Concrete residents listened to Orson Welles' "War of the Worlds" radio drama, there was a town-wide power failure that also took down telephone service. People fainted, others grabbed their families and headed into the mountains, and the towns' reaction made international news. Also, Concrete has ghosts.
In the North Cascades, we hiked through forests of pine and fir that smell like camping. We watched eagles soar quietly back and forth over the rushing Skagit River, and looked down at beautiful, huge, calm lakes of the deepest aquamarine.
We went indoor skydiving, which I didn't know I would love so much, although not so much I would ever jump out of a plane.
At the crowded Pike Place Market, we touristed-out by taking photos in front of the first-ever Starbucks and its original logo in the window. We ate lunch there just off the beaten path and I ordered a BLT. It included an "S," the freshest, most perfectly prepared salmon I've ever eaten. ("Salmon and bacon in the same sandwich!" said the waitress in approval. "There's nothing better.")
Writing Goals: As Good as Salmon and Bacon
Turns out she was right. It's another great memory to have back here at my desk where I am rejuvenated about doing satisfying work. I have plenty of good assignments, hospitality technology, and other content marketing writing work, for which I am grateful. Every day is different and interesting and I enjoy what I do.
But the change in scenery and people, places, things, ideas made me arrive back home feeling able to do anything. It's exciting to add essays and books back into what I write. This is my public declaration so you will hold me to these goals, even if (when) the next new thing distracts me. Look, cute wild bunnies!
I'm interested to see where I'm at with these writing goals by the time this 2017-18 school year draws to a close. I scheduled a follow-up blog post on my calendar for next May. Watch for it here. I'll blog about my creative progress along the way, too.
Is there something you aren't making yourself get around to? Will you regret if you don't even try? Feel free to make your own goals declaration here if you'd like, and we can encourage and remind each other to make these things happen.
And stay tuned.