It's almost Merrie Monarch week here on the Big Island. I love this week, when Hilo town shimmers and comes alive with people and flowers and hula everywhere.
Over at Big Island On The Cheap, we are going to be hitting Merrie Monarch hard. We'll have a bunch of features — where to eat, half- and full-day trips to take around Hilo, all the exciting things going on with Merrie Monarch itself, some great local coupon deals that are exclusive to our readers (whether residents or visitors),  and some other surprises, too, which are already in the works.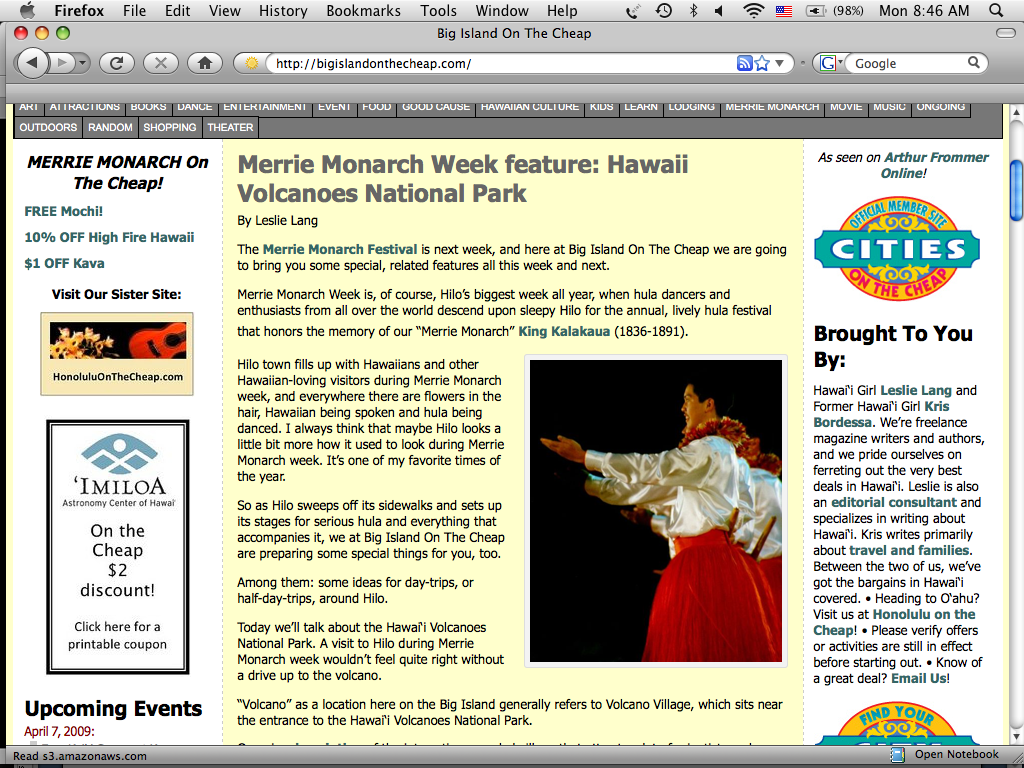 I just finished writing up our first Merrie Monarch-related post. It's about taking a day trip up to the Volcano area, and it's up now. 
So that's what I've been working on.
Are you coming over for Merrie Monarch? Attending yourself and sitting on those hard hard benches (totally worth it)? Watching on TV? Sitting this one out?