This story, from the Miami Herald, is an amazing one—and it all happened because one of these first cousins, separated by the Holocaust when they were young boys, wrote a memoir that the other one happened to see. What a dramatic illustration of the power of writing down your family history!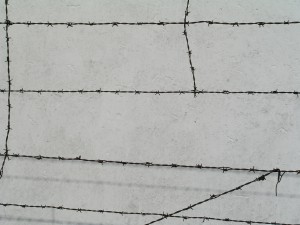 Do you have a family story you need to preserve? Contact me and we'll brainstorm about it.
The two men, who last saw each other in a concentration camp, fulfilled a dream Sunday in Tamarac as they met again, thanks to a memoir that one wrote.
[Photo deleted]
Leo Adler, left, looks at a picture of his mother with Leon Schagrin. Adler recently found his first cousin, Schagrin, after Adler saw this photo of Schagrin's mother in a memoir that Schagrin wrote and realized their mothers were sisters. On Sunday they met for the first time in 70 years during the South Florida Holocaust survivors Purim party in Tamarac. Photo by Joshua Prezant
BY ELINOR J. BRECHER
For almost seven decades, Leo Adler looked for the cousin he knew only as Lemel, last seen in a Nazi death camp in 1944.
This Lemel, the son of his mother's sister, would be Adler's only living close relative. Everyone else died in the Holocaust.
Adler, a Hallandale Beach/Long Island snowbird, couldn't remember his cousin's last name, so his searches always hit a dead-end.
But in late February, a friend gave Adler a copy of another South Florida survivor's memoir. She figured he would be interested because the author, Leon Schagrin, hailed from a town in Poland close to Adler's native Tarnow….