Macario is publishing a new online magazine and you should have a look. Wow. It's eye-popping.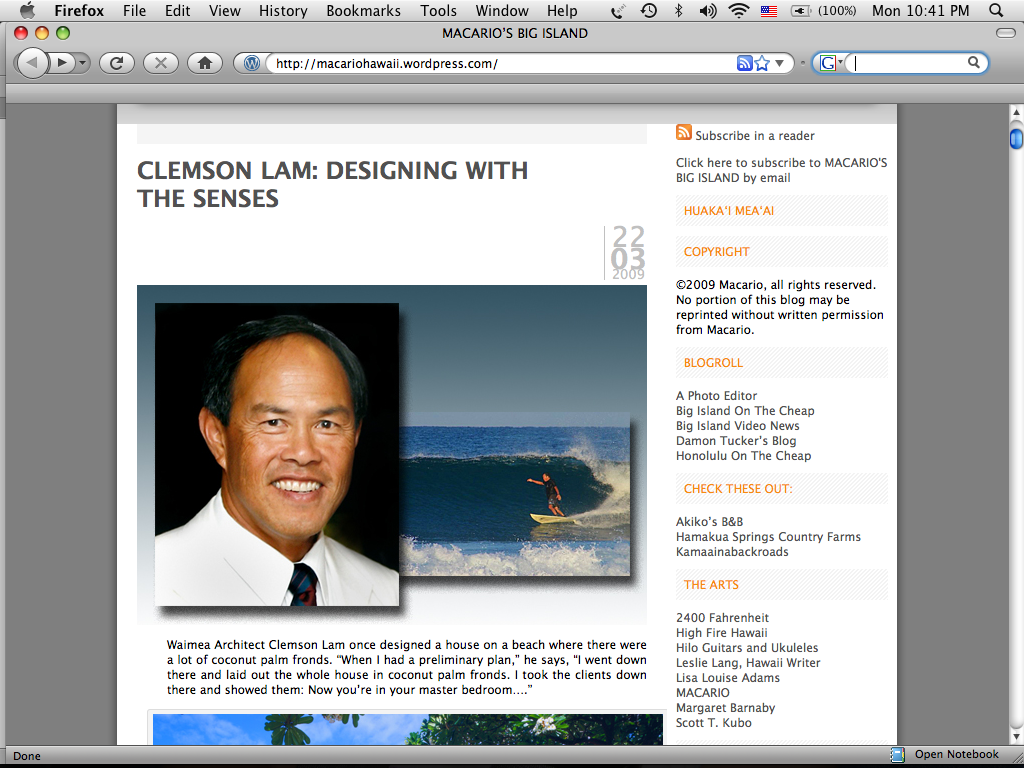 His photography is always great, and in this new magazine, called Macario's Big Island, he combines his photos, interviews and commentary to illuminate some of the Big Island's most interesting people in the world of arts, food, music and more.
He just put up what is only his third post there. It's a feature on the Waimea architect Clemson Lam, and in a stunning turn of events – I've just now been able to get my jaw to shut again – he had 300 hits in the first day of it being up. It's only his THIRD POST! How did he DO that?
He actually made WorldPress's "Growing Blogs" List, which is a list of the top WordPress blogs in the world in terms of how fast they are growing in popularity. He came onto the list at 97. Isn't that amazing? I find that amazing.