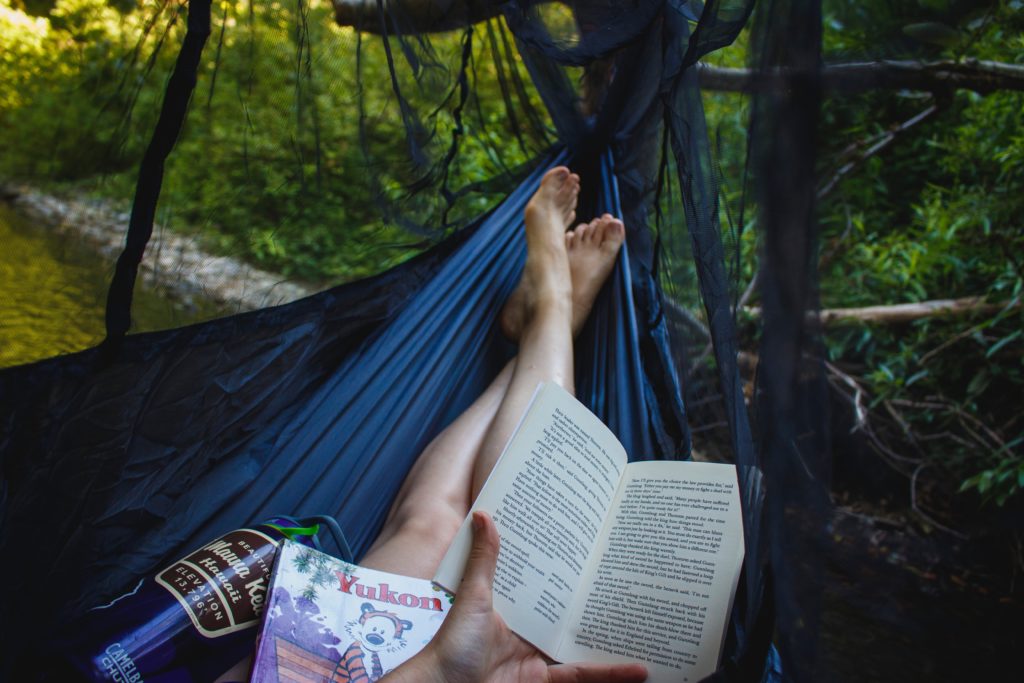 What have you read lately? Here are the books, podcasts, and movies I read, listened to, and watched in January. The stars indicate the ones I especially recommend.
January Books
The Bookseller, by Cynthia Swanson (audiobook). This book was interesting. It's about a single woman who owns and runs a bookstore with her best friend. But when she sleeps, she starts dreaming a whole other, very different life, one in which she has a terrific husband, great kids, and a lovely home. They are detailed dreams that pick up again each night. It's intriguing. I thought I had it figured out and came up with a great explanation for what was going on, and I was wrong! If you read this book, talk to me afterward because I would love to discuss my theory, which I thought was sort of brilliant. I liked this book a lot.
Einstein's Dreams, by Alan Lightman (paperback). I'm glad I read this. It's such an interesting premise — a collection of (fictional) dreams Einstein had in 1905 when he worked in a patent office in Switzerland. Each very short chapter portrays a world in which time operates differently. In the opening chapter, for instance, time is circular, and although we don't know it, the same actions just keep going around and around again. Another chapter is interesting for its take on people getting "stuck" in time. A life in the past cannot be shared with the present. Each person who gets stuck in time gets stuck alone. I find time fascinating.
Although I haven't picked it up yet, I also recently read about Wyl Menmuir's book The Many, and it's on my list. The Guardian describes it as being set in a remote unidentified village on the north Cornwall coast, out of season, and disturbingly out of time. I love that: "Out of time."
Inheritance: A Memoir of Genealogy, Paternity, and Love, by Dani Shapiro. Yes yes yes. This one is right up my alley (I'm all about genealogy and DNA). When Shapiro took an Ancestry DNA test, she learned her beloved dad was not her biological father, and that the Jewish heritage she thought they shared was not her heritage. Both her parents had passed away, so she underwent a full-on investigation to figure it all out. No spoilers here, but I will say that it's a fascinating topic and she is a wonderful, introspective writer who did it beautifully. What a book. You should read it.
Maid: Hard Work, Low Pay, and a Mother's Will to Survive, by Stephanie Land. While we're talking about amazing memoirs, both written by women I've vaguely known in online writers' groups for years, I also read Maid. "My baby took her first steps in a homeless shelter," the book opens. Stephanie Land was about to start college when she unexpectedly became pregnant. Her boyfriend became abusive, so she left, and with little family support and a baby to care for she struggled. Although she worked very, very hard, and accepted government help, she still barely survived. Earning more one month, even just $50, meant she no longer qualified for the childcare she needed to try to get back on her feet. It's a good work of journalism about cleaning up after other people, how hard it is to escape poverty even with the strongest determination and work ethic, and resilience. Really well done. What a great book.
The Master Quilter, by Jennifer Chiaverini. I read a lot in January about how novels are structured, and someone mentioned that this book tells the same story in each chapter but from a different person's point of view in each. That intrigued me, and I wanted to see how it turned out. This type of book isn't really my style, and I don't especially recommend it, but it was an interesting writing technique.
Mindset: The New Psychology of Success, by Carol Dweck (audiobook). I tried to listen to this audiobook but had to skip over parts. Forty minutes into it I decided that everything I'd heard so far could comprise one paragraph. I didn't need all that explanation. Although, really, what it is is that I don't especially care for self-help books. I liked her general idea, though. She talks about people having either a growth mindset or a fixed one: "People with a fixed mindset —those who believe that abilities are fixed — are less likely to flourish than those with a growth mindset, who believe that abilities can be developed." Mindset reveals how great parents, teachers, managers, and athletes can put this idea to use to foster outstanding accomplishment. That's really about all I needed to hear about it right there. You might love it though.
Nine Perfect Strangers, by Liane Moriarty. I read the hardcover book, which my mom gave me for Christmas (she knows that books are my favorite gifts ever). But I also kept hearing an ad for the audiobook in which the announcer was pronouncing the author's name Leon. Exactly as you would say the boy's name. Does Liane pronounce her name Leon? That seems very odd to me, but maybe I'm the one who is wrong. The book is about nine guests, all at difficult junctures of their life, who gather at a health spa and find more than they expected. The characters were interesting, and the book had an unexpected twist.
January Podcast
Dispatches to a Friend (podcast). After I listened to the latest episode, I went back and binge-listened to them all. I's the most charming thing ever, a podcast by two good friends in Australia who write each other letters. They describe it as "A podcast for lovers of food, books, gardening, travel, and, above all, friendship." They read their letters aloud on the podcast, and it's like 19th-century friends corresponding about 21st-century topics. Anabelle lives on a pecan farm and is a photographer and writer. Gillian travels the world making really epic wedding cakes "with stories of their own" for people. They are such interesting people and their letters and discussions — about books, travels, enjoying the small things, deeper thoughts — are charming. I don't know how to explain how lovely they are. I appreciate people like those two, doing interesting work that they love, noticing the small good things, and telling their stories. Truly I cannot recommend this podcast enough.
January Movies
Edwardian Farm, an older BBC documentary series I eventually hunted down on YouTube. I am researching Devon and Cornwall for a book I'm writing, and someone recommended this series to me. I am so glad they did. So far I have just watched Episode 5, which talks about tin mining in Devon, but I plan to watch them all. Here's what it is: Two archaeologists and a historian lived on a rural farm in Devon's Morwellham Quay for a year. They lived as though they were in the Edwardian period (1901-1910) and boy do I love things like that. Throughout the 12 episodes, they raise livestock and plow the fields for crops without modern-day tractors. They also learn about fishing, mining, market gardening and the industrial advances of the Edwardian age. I cannot wait to watch the rest. It's great for learning about old Devon.
Green Book (movie). What a good movie. Mahershala Ali is a world-class Black pianist. He hires the tough Italian-American bouncer Viggo Mortenson to drive him on a concert tour of the South in 1962. They couldn't be more different but they form a real bond. It's an interesting, funny, good movie based on a true story. The notes at the end say the two unlikely friends remained close until they died. I'm so glad I saw this movie.
Okay, that's it for January. And now I have to go read.