An article in tomorrow's New York Times is titled 'Hyperlocal' Web Sites Deliver News Without Newspapers.
If your local newspaper shuts down, what will take the place of its coverage? Perhaps a package of information about your neighborhood, or even your block, assembled by a computer.
A number of Web start-up companies are creating so-called hyperlocal news sites that let people zoom in on what is happening closest to them, often without involving traditional journalists.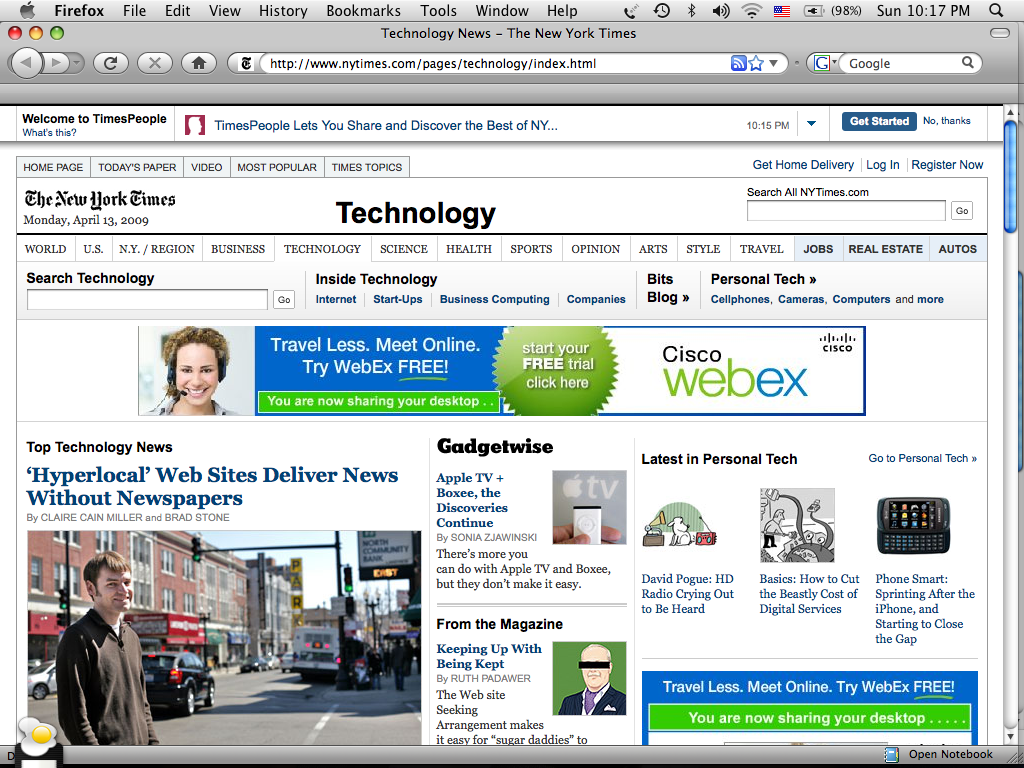 It's very much like what has sprung up over at FBI blogs, to which I belong. (And when I say "sprung up," I mean "consciously created by forward-thinking Damon Tucker.")
The FBI blogs site it not quite as hyperlocal (the article talks about areas as small as a block). By definition ("From Big Island") we FBI bloggers are from around the whole island.
I think it's really a terrific idea. I'm not exaggerating in the least when I say that I browse the site everyday and learn all sorts of things that aren't in the local paper.
From the article:
But many hyperlocal entrepreneurs say they are counting on a proliferation of blogs and small local journalism start-ups to keep providing content.
"In many cities, the local blog scene is so rich and deep that even if a newspaper goes away, there would be still be plenty of stuff for us to publish," said Mr. Holovaty of EveryBlock.
Sounds familar.