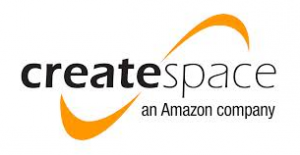 Tonight I am uploading a family history/memoir manuscript I just completed for a client. We're publishing it at Amazon's CreateSpace, which is such a wonderful option for a book like this. He and his wife wanted to put together his mother's ancestors' story, an interesting one of a young couple leaving their familiar Hiroshima, Japan to come and work on the former sugar plantations of Hawaii.
The back cover explains that this family's journey "took them from harsh conditions on a small farm in 19th-century Hiroshima to what became a modest but comfortable long-time family home in Hawaii. In earlier years, it's a story of hard work and sacrifice, and in more recent ones, of appreciation and family connection. Always, it's a story of perseverance in order to build a better future for the ones to come."
As always (it almost sounds trite, how often I say this, but it isn't), I loved getting to know this family a bit and learning what makes them tick. This young couple who left Japan in their 20s came to Hawaii, worked very hard and sacrificed some more, and built a good foundation for a lot of descendants who are very nice people. The power of family is strong.
These descendants are now, more than 100 years later, about to have a huge family reunion, and will have this book for those who want to know more about how their family came to be. There's information in this book that I'd wager most of them—or maybe even all of them—don't know. We dug pretty deep to find some of it.
Family members who want one or more copies of the book will be able to order it directly from Amazon.com. And this means my clients won't have to buy boxes of books, keep them in their garage and hope they sell. Instead the books will be printed on demand and distributed by Amazon.com, which doesn't charge you upfront for the service but merely keeps a small portion of each purchase (and it's very reasonable).
Such satisfying work!