My husband Macario harvested some kalo (taro) and made some fresh, delicious poi today. Our 4-year-old couldn't get enough. And then we had some more.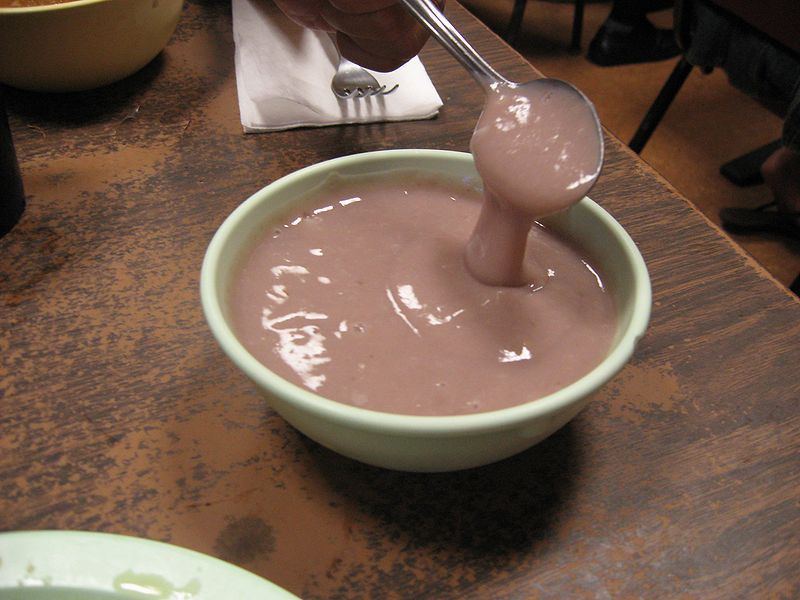 In the old days, poi was pounded with stone pounders, and Macario, who comes from a long line of kalo farmers, can do it that way, too. But nowadays, we use a Champion commercial juicer. So easy. I think some of our ancestors would have used a Champion juicer if they'd had one.
It got me thinking about an article I once wrote for the Hawaiian Airlines in-flight magazine Hana Hou. It's all about poi—history and culture, taste, making, eating.
I dug out the article and reread it, and then I thought maybe you'd like to read it, too.
Poi is such a staple food to Hawaiians. And it's so delicious. If you read the article you'll see how important poi is to us.