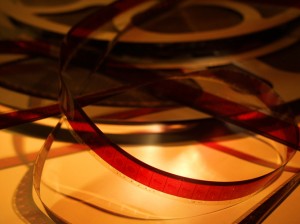 Here is a great reminder of just one of the reasons we should take the time to document, in one way or another, our personal stories – and, especially, those of our elder family members.
It's personal historian Stanley Dalnekoff describing the first time his client's family watched the two-hour audiovisual personal history he created about the grandfather:
The first viewing of the production at his home was in front of his wife, children, and two of his grandchildren. The most interesting reaction was that of his grandchildren who sat fascinated. They had heard some of his tales over the years but for the first time they were able to get a true picture of just what an incredibly resilient and fascinating person their grandfather is. They also received a lesson on how one can survive in the most difficult circumstances and indeed find the strength to thrive. Indeed this is the legacy he is handing down to future generations of his family. They, in turn, now have a physical record  to hand down to their offspring. Read the rest
Our histories are so easily lost track of, and what a shame that is every time it happens.