The phrase "content marketing," and content marketing writing, are rather new buzz phrases, but creating the stuff isn't new. "Whether you realize it or not," writes Forbes.com contributor Jayson DeMers, "chances are your business is already using content marketing as part of your overall marketing strategy."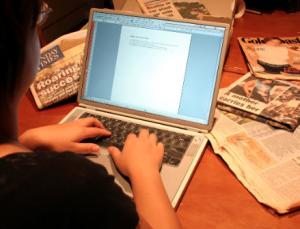 He wrote a good article about content marketing, what it is, and what types of content typically form a content marketing strategy. He says this includes:
Blog posts
Guest blog posts
E-books
Email newsletters
PowerPoint presentations
Podcasts
Standard videos
Micro-videos (ie, Vine)
Social media posts
Live presentations
Webinars
White papers
As DeMers writes, the primary focus of content marketing is building the relationship, not making a hard sell. It's the sort of stuff I do over here at my desk.
Read all about it at The Top 7 Content Marketing Trends That Will Dominate 2014.