I was asked to guest blog at the very cool Ciao Bambino, and my post is up now. The blog's tagline is "Inspiring Families to Explore The World."
Ciao Bambino has helped hundreds of families successfully experience the joys of traveling together in Europe and now our portfolio covers Hawaii, the Caribbean, and other popular tourist destinations. We don't believe parents need to give up staying somewhere amazing just because they want to travel as a family!
That is one neat blog. It's about traveling with kids, something I love and always look forward to doing more of — traveling with my kid, that is. It's accessible, dream-inspiring, informative and sophisticated all at the same time. I am so impressed with that blog.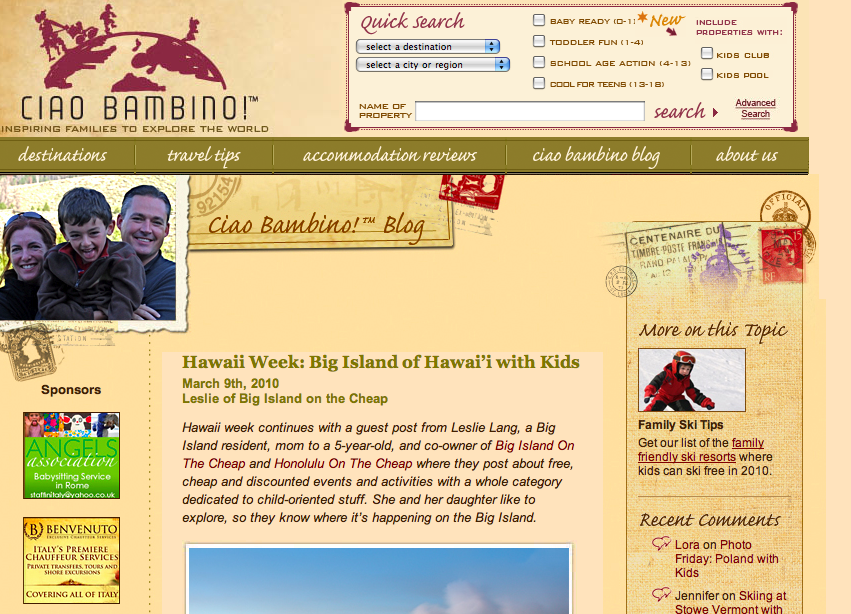 My article is about being on "The Big Island of Hawaii with Kids" and it was fun to write. Have a look.