Look where I landed!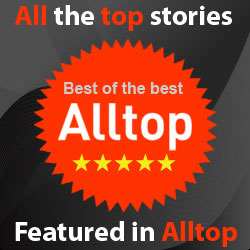 Online mogul Guy Kawasaki describes his alltop.com this way:
The purpose of Alltop is to help you answer the question, "What's happening?" in "all the topics" that interest you. You may wonder how Alltop is different from a search engine. A search engine is good to answer a question like, "How many people live in China?" However, it has a much harder time answering the question, "What's happening in China?" That's the kind of question that we answer.
We do this by collecting the headlines of the latest stories from the best sites and blogs that cover a topic. We group these collections — "aggregations" — into individual web pages. Then we display the five most recent headlines of the information sources as well as their first paragraph. Our topics run from adoption to zoology with photography, food, science,religion, celebrities and hundreds of other subjects along the way.
It's really pretty cool. Look up any topic you're interested in here. You'll find tons of sites you didn't know about — guaranteed. And if you look on the Hawai'i page now, you'll find me!